A Message from the Music Minister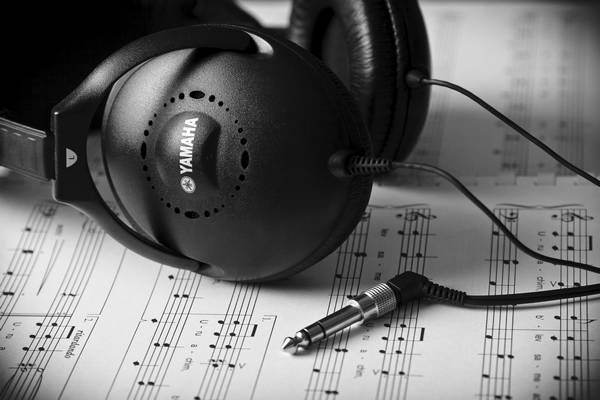 Hello Central Christian Church! The summer is almost over, and that means we are going to start having the choir sing during our services again. It's going to look a little different though, partly because our choir has slowly been shrinking, and I'm hoping this article will help encourage some of you to try singing with us. We are such a fun loving group, and the opportunity to share music in our beautiful sanctuary is a true blessing.
If you are worried about time commitment, please don't be. We are continuing with the idea of last year's "Choir Sundays" where the choir will not sing every Sunday. Instead there will be prescheduled Sundays when the choir will be singing, where we will rehearse that morning before the service, and then share the song that is fresh in our minds from that morning's rehearsal. That way even if you are gone the previous week you won't be behind. And as a reminder, we rehearse an hour and a half before the Sunday service, so you you're already coming to the service you can come a little earlier and practice with the choir!
Here's a few great benefits of church choirs from Dr. Chuck Lawless, who is a professor of evangelism, and shared his thoughts on church choirs in an online article…
It helps produce good congregational singing. A praise team can achieve this goal, too, but it's easier to worship through song when dozens of people are leading the way.
A choir sings and illustrates joy. It's not just the singing that makes a difference. It's also the smiling. It's the large group praising God together.
It can highlight diversity in a church. Particularly when the choir leads worship from the front of the worship center, the congregation can often see diversity (e.g., age, gender, ethnicity) in front of them. That diversity among the singers is a picture of heaven (Rev 7:9-10).
It helps promote teamwork. That, of course, is the nature of a choir. Everybody has a part, and it's the parts combined that create the overall sound.
It offers multi-generational fellowship. In many churches, the choir is the only opportunity for several generations to serve together. There's something God honoring about an older saint and a teen believer singing next to one another.
A choir can be an entry-level service opportunity for members and attenders. Any follower of Christ can sing God's praises, so this is a great opportunity for new church members to dip their toes in the act of service.
It helps avoid the "single star" approach to worship leadership. That's just naturally the case: Get enough people in the picture, and no single leader becomes the star.