The Central Christian Church
Acoustic Sanctuary
🎶 Live Music for a Good Cause 🎶
The CCC Acoustic Sanctuary Concert Series presents bimonthly benefit concerts in our beautifully restored historic sanctuary. Featuring the best musical talent Austin has to offer, Acoustic Sanctuary events provide a non-religious 'listening room' experience and are open to everyone to come share in the music. Admission is free with donations encouraged and there is ample free parking in the rear of church. Join us!
Sorry, our next event has not been scheduled yet. Check back soon!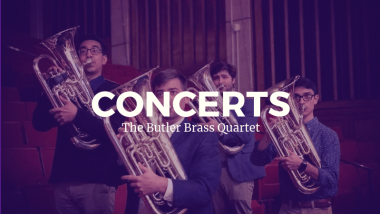 The Butler Brass Quartet is a professional brass ensemble that has performed all over the world. Driven by a passion for eclectic blends of music, the BBQ brings adventurous and diverse brass arrangements of string quartets, vocal selections, contemporary repertoire, and rock tunes to their audiences. The event raised $120 for Austin Pets Alive!
Are you interested in performing for CCC's Acoustic Sanctuary?
Fill out our contact form and include links to YouTube, Facebook, or SoundCloud pages if you have any.