Energy Saving Ideas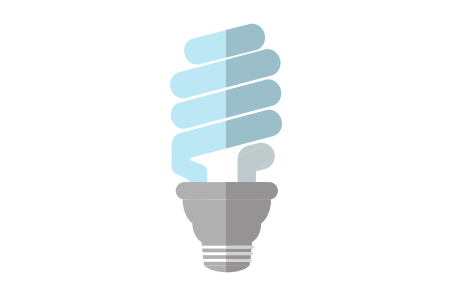 Central Christian Church is on the path to becoming a Green Chalice Congregation.
The purpose of the Green Chalice Program is to encourage and assist local congregations/DOC Offices and Assemblies who wish to live out their faith by caring for creation. This program is designed to recognize congregations for being good stewards of God's creation. It also aims to empower congregations/assemblies with ideas and resources to enable them to walk gently on the earth. Join us in being green with a few energy-saving ideas!
Join us in being green with a few energy-saving ideas!
Set your thermostat a few degrees lower in the winter and a few degrees higher in the summer to save on heating and cooling costs.
Install compact fluorescent light bulbs (CFLs) when your older incandescent bulbs burn out.
Unplug appliances when you're not using them. Or, use a "smart" power strip that senses when appliances are off and cuts "phantom" or "vampire" energy use.
Wash clothes in cold water whenever possible. As much as 85 percent of the energy used to machine-wash clothes goes to heating the water.
Use a drying rack or clothesline to save the energy otherwise used during machine drying