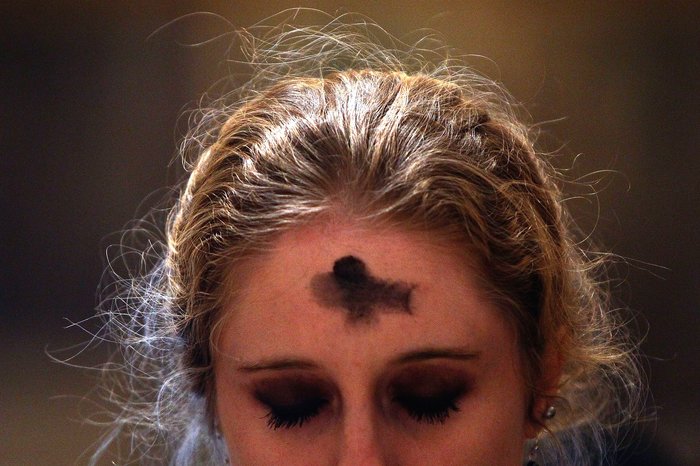 Bean Supper will be at 6:30 pm and worship at 7:00 pm. Bring your favorite pot of beans to share. CCC will provide cornbread.

What is Ash Wednesday, and why is it celebrated with an ash cross on people's foreheads?

On Ash Wednesday, you'll likely see people with a cross smudged onto their forehead in ash. The ash symbolizes the dust from which God created humans. According to Catholic Online, when applied, a priest reminds practitioners, "Remember that you are dust, and to dust you shall return."
The priest may also recite, "Repent and believe in the Gospel," while applying the ash.
Ash is applied during Mass and all attendees are welcome to receive the symbol, whether practicing Catholics or not.
The ashes — made from blessed palm branches from the previous year's Palm Sunday Mass — also represent the grief and mourning one feels for their sins and their distance from God.
The act of applying ash to the forehead is derived from the Biblical Ninevites, who repented and found salvation from evil and sin while in sackcloth and ashes. Like the Ninevites, modern Catholics are made aware of their sins before God and their human mortality during Ash Wednesday.
This ash ritual can be traced back to the eighth century, according to Father William Saunders, a former professor at Notre Dame Graduate School.