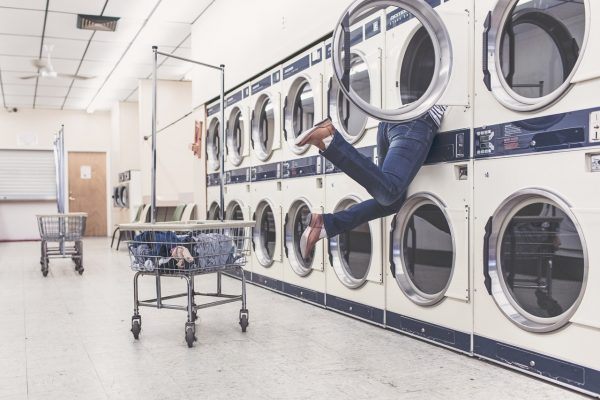 Laundry Love is every fourth Thursday of the month. On that day, from 5:30 – 7:30 pm, we'll be at the SpinZone Laundry, 2424 Congress Ave, Austin, Texas 78704, to share some love with our community. We'll provide quarters, soap, and snacks for everyone who brings clothes during that time. It's an exciting way for us to be in the community, to get to know new people, to offer a blessing, and to hopefully help make someone's life a little bit easier.
About Laundry Love
Laundry Love seeks to bring economic relief by giving the individual or family the option to redirect funds toward food, medical, gas or transportation costs as well as school supplies and other basic, everyday necessities.
How It Works
The Laundry Love initiative consists of regular opportunities to help people who are struggling financially by assisting them with doing their laundry. For those living below the poverty line, washing clothes presents both a logistical problem and a financial hardship. Laundry Love partners with local laundromats in cleaning the clothes of those living in shelters, motels, cars, garages and on the streets.