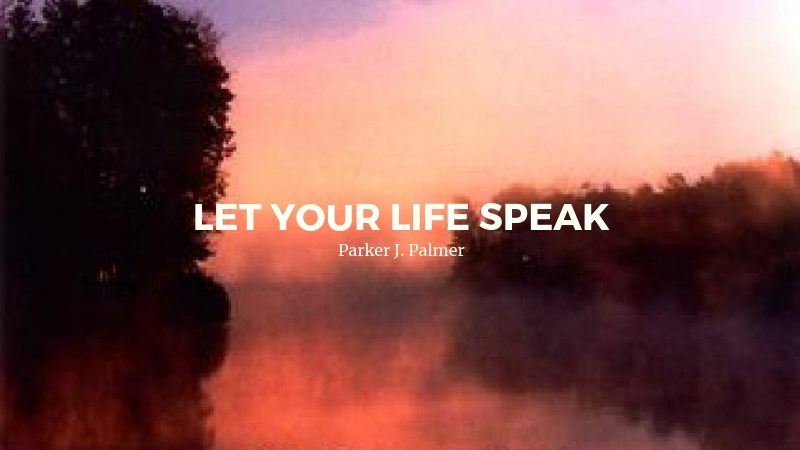 Join Central Christian Church's Executive Pastor Heidi Bounds for a 6-week study and discussion into Parker Palmer's book, Let Your Life Speak.
This study will be done entirely by Zoom Conference, so you will be able to participate in the comforts of your own home.
See Pastor Heidi for your FREE copy of the book!
If you have any questions email Executive Pastor Heidi Bounds.
"Let Your Life Speak" is an openhearted gift to anyone who seeks to live authentically. The book's title is a time-honored Quaker admonition, usually taken to mean "Let the highest truths and values guide everything you do." But Palmer reinterprets those words, drawing on his own search for selfhood. "Before you tell your life what you intend to do with it," he writes, "listen for what it intends to do with you. Before you tell your life what truths and values you have decided to live up to, let your life tell you what truths you embody, what values you represent."
Vocation does not come from willfulness, no matter how noble one's intentions. It comes from listening to and accepting "true self" with its limits as well as its potentials. Sharing stories of frailty and strength, of darkness and light, Palmer shows that vocation is not a goal to be achieved but a gift to be received.

How to use ZOOM
If you are using a Tablet or Phone:
Download the Zoom App for iPhone or Android.
If using a laptop or desktop computer use your web browser:
Enter or click this URL https://zoom.us/j/5124766941