Fearless Faith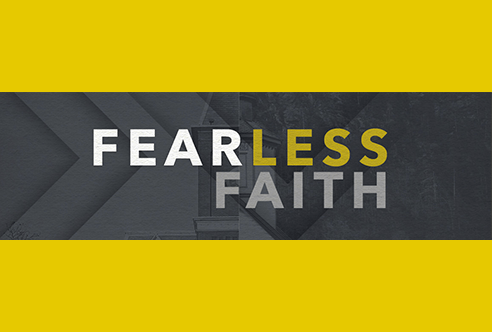 By Michelle Boyd
You can have Fearless Faith. How? Being thankful in all things can be a good start. We have so much to be thankful for. Just think about it! We don't have to wait for some miraculous healing or event to be thankful. You can be thankful for small blessings. As a matter of fact blessings are all around us. You might say, "What are you talking about?" I'm glad you asked.
June is a time that we observe a number of occasions such as Fathers, Day, Flag Day, Juneteenth and Alzheimer's and Brain Awareness and so much more. Yet, there are other observances that are not listed, but are just as important. For example, June is the start of summer. Summer is a time in which some travel, others get married and many students get a break from school.
If summer and the transition from spring doesn't remind you of small miracles or blessings, let's continue. Other small miracles and blessings include, being able to breathe air, hearing the chatter of birds in the ease of morning, watching busy squirrels scurry around, enjoying children play, and laugh,, sitting under a tree to read or watch a calming day go by as people walk, jog, ride bikes or scooters, not to mention the many who drive their cars or trucks. I don't know about you, but this is a time that I reflect upon a beautiful scripture, from 1 Thessalonians 5:18, which states, "Give thanks in all circumstances, for this is God's will for you in Christ Jesus." (NIV)
As you continue to move along in your busy day, take time to reflect and be thankful. Let me remind you of a few dates and observances that I have mentioned that we recognize in the sunny month of June.
Father's Day
Father's Day in the United States is on the third Sunday of June. It celebrates the contributions that fathers and father figures make for their children's lives. (https://www.timeanddate.com/holidays/us/ fathers-day)
Flag Day
The Fourth of July was traditionally celebrated as America's birthday, but the idea of an annual day specifically celebrating the Flag is believed to have first originated in 1885. B.J. Cigrand, a schoolteacher, arranged for the pupils in the Fredonia, Wisconsin Public School, and District 6, to observe June 14 (the 108th anniversary of the official adoption of The Stars and Stripes) as Flag Birthday. (http://usflag.org/history/flagday.html)
Juneteenth (June 19th)
On June 19, 1865, two months after the surrender of Confederate General Robert E. Lee at Appomattox Court House in Virginia, Union General Gordon Granger and approximately 1,800 federal troops arrived in Galveston, Texas, to take control of the state and enforce the Emancipation Proclamation. 6 Granger read General Orders No. 3, which declared in part "The people of Texas as informed that, in accordance with a proclamation from the Executive of the United States, all slaves are free." Juneteenth (short for June 19th) is a commemoration, which marked the effective end of slavery in the United States. (https://www.history.com/news/what-is-juneteenth)
Alzheimer's and Brain Awareness Month
Alzheimer's disease is a type of irreversible, progressive brain disease that attacks and destroys the brain's cells, which results in a loss of memory and other essential cognitive functions.
Worldwide, 50 million people are living with Alzheimer's.
June is Alzheimer's and Brain Awareness Month, a time dedicated to increasing public awareness of Alzheimer's disease, available resources and how people can get involved to support the cause. (https://www.washtimesherald.com)
24/7 Help line: 1.800.262.3900. https://alz.org/helpsupport/resources/helpline
So, in your Fearless Faith, reflect, give thanks for all things as you continue to serve, support, volunteer, donate and bless others. Be thankful and share a smile!