From the Reverend's Desk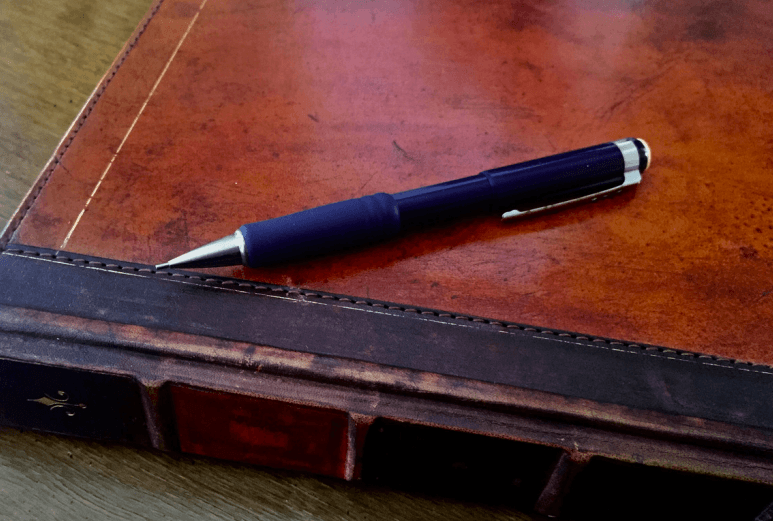 By Reverend Eric Gates
I am so excited for Central Christian Church in 2018 as I enter into my 4th year as your senior minister. I am truly grateful and humble to have this leadership opportunity. Of course, I am but one person. The staff we have in place and the dedicated elders, deacons, and members are doing many great things to spread the Gospel message of "Love God, Love Your Neighbor" in Austin, Texas making Central a very special place to belong.
One way which we will be bringing that message of God's love for all into the community will be via the "787 Collective." Here is an excerpt from a letter I recently received from the Austin Presbyterian Seminary: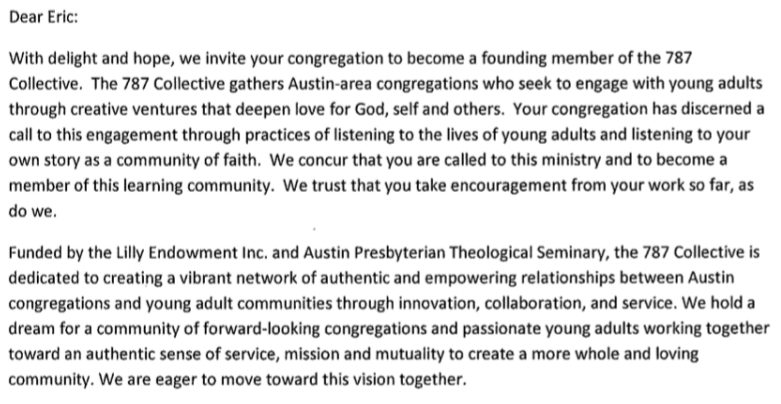 This is a very exciting opportunity for Central to reach out to young adults in the community. Thanks to Mark McColgan, Henry Barrera, and Carol Lydic, our church is now considered a "founding member" of the 787 Collective.
Here is a list of the responsibilities Central now has as being a member of this outreach ministry:
Maintain a core group of at least three people committed to the project. Please provide names and email addresses for three people in the core group.
Participate in at least one 787 Studio or Learning Intensive annually.
Attend retreats of the 787 Collective (two in 2018, at least one thereafter) and other required events.
Implement innovative ministries with, for and among young adults.
Be eligible for grant funds of as much as $30,000 to support learning, innovation, and project development and implementation.
Comply with grant application requirements, grant contracts, financial policies, and program reporting requirements.
Stay engaged with core learning partners in other congregations.
Abide with the covenants developed by the Collective.
Membership in the 787 Collective is mutually discerned by the member congregation and the Seminary. Withdrawal or termination will also be by mutual discernment; however, the Seminary reserves the ability to recognize a de-facto withdrawal if, in the assessment of the leadership, the Member has failed to keep their membership commitments.
Austin Seminary, with funding from Lilly Endowment Inc., is responsible for expenses related to required participation. Membership carries no financial obligation. After several meetings, discussions, and events held in conjunction with the Austin Presbyterian Seminary leadership, myself and the 787 Collective ministry team found this to be an opportunity the church would be foolish not to pursue and be a part of.
Therefore, as we move into the new year, be excited for this new ministry. Be supportive and encouraging for the members of this team. Be prayerful that this ministry succeeds and that when a young adult asks you, "What opportunities do you have for young adults at your church?", you can refer them to the leaders of the 787 Collective and the events we will be hosting in conjunction with the 787 Collective.
God's speed to you all and happy new year!