How Technology Can Help Care for Dementia Patients from Afar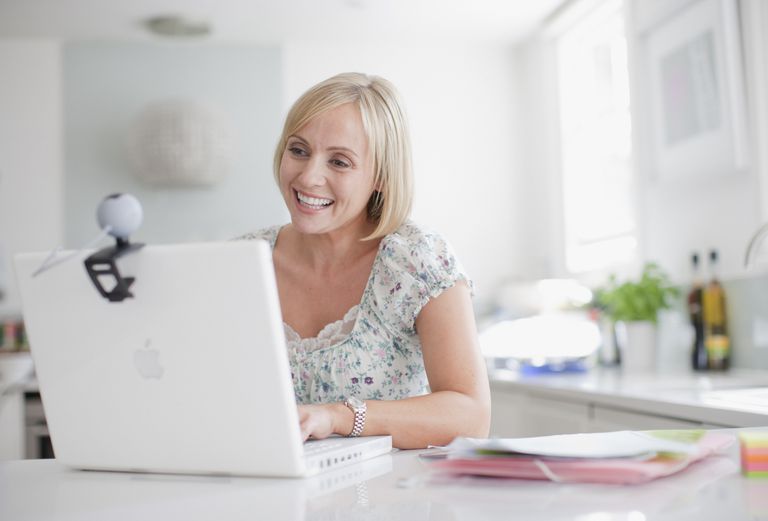 If you are providing care for an aging parent with dementia from afar, you have so many more options than you would have in the past. A few decades ago, if you could not get in touch with your parent with a phone call or a neighbor stopping by, you had no other solutions for ensuring that your loved one was truly safe.
But some of the latest smart devices on the market right now make caring for elderly parents easier, even when hundreds or even thousands of miles separate you from them. These devices can help you connect with and track your loved one, but they can also help keep seniors with dementia safer. If these benefits sounds like a blessing to you, you should keep reading to find out more about using smart devices to care for seniors with dementia.
Some Sobering Facts About a Common Problem
Dementia is more than just a common health problem among seniors. With the World Health Organization estimating that over 50 million seniors currently suffer from dementia, it's becoming an epidemic. As more of the population lives longer, researchers and experts estimate that number will grow to 75.6 million in 2030, and to 135.5 million by 2050.
Solutions Provided by Smart Devices and Technology
Those numbers could leave even more family members struggling to find ways to provide care for these senior loved ones. But technology is giving people new hope. One such technological advance that can be useful for long-distance dementia caregivers are trackers which use the same route-planning technology employed by GPS devices. These devices allow long-distance caregivers to:
Instantly verify a loved one's location, no matter the time of day.
Communicate with loved ones via two-way communication abilities and use "panic button" features to immediately call for help.
Access web-based caregivers who can check on senior loved ones via video chats.
Observe a loved one's daily habits, such as bedtimes and meal prep, to ensure their health and safety.
Many of these devices come in the form of wearable accessories such as smartwatches and jewelry, according to MIT Technology Review. This means your loved one will have the device on at all times, rather than having to worry about keeping up with a smartphone. Although senior friendly smartphones can offer benefits for long-term care providers, too.
Knowing When It's Time for More-Managed Care
Even if they're living in a downsized, senior-friendly family home, older adults may have serious health and safety issues. Wandering is common among seniors with Alzheimer's and dementia, and they're at risk of falling as well. So even with smart devices, it's wise to keep assisted living care in mind for your loved one. Many facilities give their residents opportunities for social, cultural, and educational enrichment as well as skilled provider-to-client support. That type of concentrated care can be invaluable when you are attempting to care for a senior loved one from afar, and can be vital to their safety if they have dementia. You may be worried about paying for long-term care and assisted living. Here are a few ways to resolve those concerns:
Assess all the financial resources available to help you pay for long-term care. These may include reverse mortgages, annuities, savings bonds, term life policies, and collectables.
Compare facilities and care packages to find the best value. Sometimes, higher-priced facilities are offering options that your loved one doesn't need, or you may be able to save by looking in a different location.
Ask if the facility offers price subsidies or other cost-reduction programs. This is often the case with non-profit entities.
Finally, senior isolation is a serious issue affecting at least a quarter of American seniors over the age of 65. Living far away from their families, losing mobility, and not being able to afford living in a retirement community are just a few scenarios that contribute to this dangerous condition. Whether it's via a Skype chat with your loved one or phone call with their caregiver or neighbor, it's important to find out if your parent is displaying signs of depression, loss of interest in activities, and/or lack of contact with their social circle. If your loved one is experiencing senior isolation, you can utilize technology to help them improve their social life—examples include contacting facilities in your loved one's neighborhood to help get them involved in volunteer work, helping them find new hobbies online, and most importantly, staying in touch regularly.
We all hope that science finds a cure for Alzheimer's and related cognitive diseases soon. Until that day arrives, at least we have the technology to make caring for seniors who suffer from dementia much easier. Even from afar, you can ensure you loved one is healthy, happy, and being cared for in the manner they deserve.
Article provide by Claire Wentz and you can find more information at CaringfromAfar.com