Hurricane Harvey Relief Effort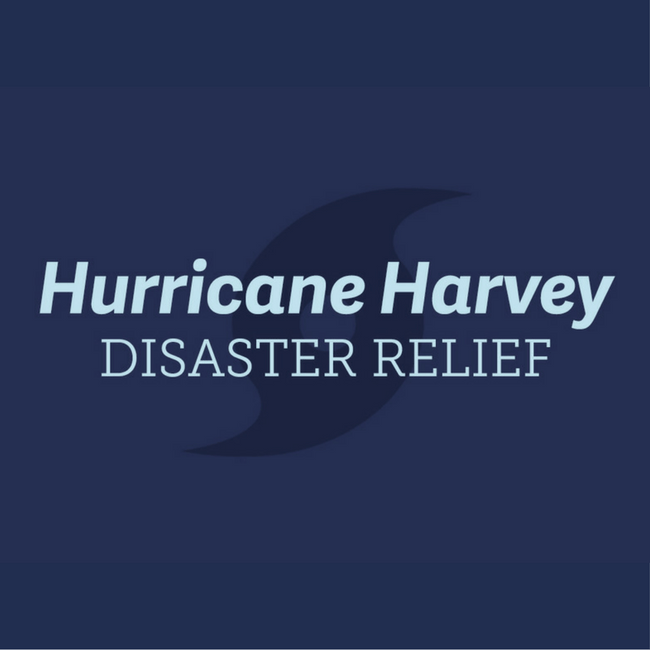 Hurricane Harvey Relief Effort
Central Christian Church is partnering with other Austin area Disciples of Christ churches and will be the collection site for all donations. Here are a few options for ways that members can help:
Want to donate goods? We have a few options:
Hygiene kits with the following items:
* One hand towel measuring approximately 15″x 28″ to 16″x 32″ (no fingertip, bath, dish towel or micro-fiber)
* One washcloth
* One wide-tooth comb removed from the package
* One finger nail or toe nail clipper removed from the package
* One bath size bar of soap in the wrapper
* One toothbrush in the package
* Ten standard size Band-aids
* One tube of toothpaste
All items need to fit inside a one-gallon plastic zipper closure bag. Please do not add any extra items.
Austin Humane Society and Austin Pets Alive – they have taken in/evacuated over 1,000 pets are needing the following items:
* cat litter
* tarps
* dog treats
* canned food for dogs and cats
* large trash bags
* cleaning supplies – bleach, dish soap, sponges, papertowels
* towels/blankets (cannot have stuffing in blankets)
Austin Disaster Relief is in need of the following items:
* new undergarments (all sizes, children and adult)
* new socks (all sizes)
* toiletries (shampoos, facewash, soap, toothpaste, toothbrushes, etc)
* new bed pillows/new blankets
* leather work gloves
* hand sanitizer
Donate blood at weareblood.org (formerly called The Blood Center of Central Texas).
It's quick, it doesn't cost you anything but a few minutes of your time and the blood bank serves all of Central Texas not just the Austin area.
Monetary donations are encouraged to be sent to Week of Compassion and marked for Hurricane Harvey.
Donations may be made online at weekofcompassion.org.
CCC will be collecting these items and distributing them as received.
Donations may be brought to the church (1110 Guadalupe Street ) from 9-noon Monday – Friday or on Sunday mornings.
You may also reach out to Pastor Heidi Bounds to coordinate additional times/drop offs at 512-940-2322