A Message from the Music Minister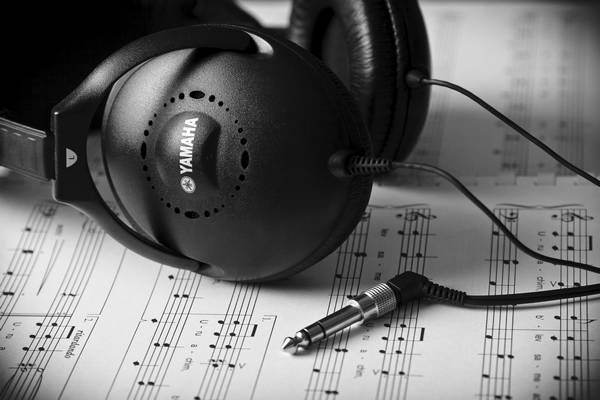 Do secular songs belong in church?
Wow! Where did May go? It seems to have flown by and now we are in June and the start of the hot Texas summer! This summertime is a great time to try new things during our worship service. We have already tried a communion song during communion with call and response involved, and we are looking forward to trying a few other things this summer. Part of that is to incorporate our more contemporary hymnal the "Chalice Praise" hymnal. For the month of June, we will be singing our song of the month from this hymnal, and I look forward to hearing feedback from all of you to see how you like using this additional hymnal for one of the Sunday worship songs.
On another note though, I'd like to talk a bit about using secular music during worship. I know there are strong feelings to use secular music, and to not use secular music…so as the music director I aim to have a healthy mixture of both types of music.
The last Sunday of May the choir sang "Under Pressure" by Queen and it was so much fun! The choir had a really good time singing it, and the finger snapping added a bit of fun to the song as well. The best part of the song though was how well it fit with Pastor Eric's message. One of the lyrics that really moves me, the same way that a traditional religious song moves me, was
"Love dares you to care for the people on the edge of the night."
This lyric sounds like something I would read in the Bible! It's an invitation to rise up to the challenge of loving those who are in the most desperate need…people "on the edge of the night". That lyric also brings to mind Jesus' call to love our neighbors as we love ourselves. Because that lyric speaks so strongly to me and reminds me so much of Jesus' call to love one another, the song "Under Pressure" changes from being a secular song to a religious song, at least for me…but maybe it becomes a religious song to other people as well. That's why I like to shake things up a little bit with a song like "Under Pressure" every now and then. I hope you all enjoyed it, and if you aren't a fan of secular songs that's totally okay too! The song the choir sang the following week was "Ave Maria"! Come sing with us sometime! I guarantee you'll have fun, and we sing such a variety of music that I'm sure there will be a song that speaks to you!
All the best, Mark Kuroski