A Message from the Music Minister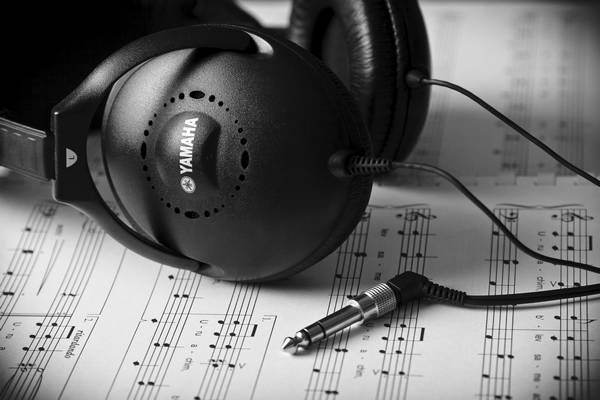 A Message From the Music Minister
Wow, it's hard to believe it's 2018!
As staff we have been talking about our visions and goals for Central Christian Church for the upcoming year.  I'm happy to share them in this newsletter with all of you!
Before we look forward to 2018, let's take a look back at 2017.
It was a year to be proud of! I did a bit of math to come up with the number of songs we sung in 2017. To make things simpler let's say we had an even 50 services in 2017 (actual number is slightly higher). 50 services means the choir had 50 rehearsals and sang 50 special music pieces! 50 services four hymns per service, means 400 hymns sung in 2017! Each hymn is normally 2 verses which means as a congregation we sang 800 verses of hymns. Many of the hymns we sang 3 verses, so I feel confident in saying we sang 1000 verses of hymns praising the Lord in 2017! That's an incredible number!! I like to think of hymns as prayers set to music, and each verse is a different prayer…so you could also think of it as 1,000 collective prayers we prayed together in 2017!
We had handbells played for Easter and Christmas in 2017, which is something I'd like to continue into 2018. Speaking of handbells, handbell rehearsal for Easter 2018 will be starting soon directly following the church service, so if you're interested in playing bells we'd love to have you join for the next couple months until Easter!
In 2017 we had multiple guest musicians and we welcomed our new organist Luke Mayernik!
The choir room renovations are complete! So many people pitched in to make this project a success. The walls were painted a gorgeous deep blue color, the white trim was repainted and looks brand new, the carpet was ripped up, and the wood floor beneath was sanded, stained, and covered with a protective coat of varnish. Everything looks amazing! Feel free to stop by and check it out anytime.
We also had a brand new sound system installed in 2017, and it sounds INCREDIBLE!!!
Now onto 2018…
We are excited to announce what we hope become an annual tradition at CCC…a church talent showcase! We would welcome everyone who would like to share a skill they feel proud of. This is less of a show, and more of a sharing moment. If you are an awesome knitter, bring in something you've knitted and talk about knitting, or if you are a woodworker show us a special project you've worked on! Of course singing and dancing talents are welcome too! Speak to our soprano section leader Adrienne or myself if you'd like to participate!
We have an old piano that no longer fully functions and we are not using any longer. One of my goals for 2018 is to remove that piano from the choir room…which is trickier than it may seem! We have a tight, winding hallway to get the piano through, so it won't be easy. Our talented soprano section leader Adrienne Pedrotti has generously allowed us to borrow her keyboard for our rehearsal purposes, but in 2018 I'd like to get a permanent keyboard for CCC set up in the choir room.
The staff has talked about ways to increase the feeling of community and fellowship during the services each Sunday, and we are testing out an idea we've had for a couple years now which is to rope off the back few pews to encourage everyone to sit closer to each other. This not only helps us get to know one another by perhaps sitting next to people we don't normally sit next to, but it also encourages a sense of support and security when it comes to singing the hymns each Sunday. We can all hear each other sing when we sit closer to each other, which encourages us to sing along. We have used the ropes one Sunday so far, and already the strength of the singing has greatly increased! As we continue roping off the back pews it is my hope that the strength of congregational singing remains strong and we all enjoy a stronger feeling of fellowship with one another.
My last goal for 2018 is to have three new congregation members start singing with the choir. We are a fun group of people, and we meet an hour and fifteen minutes before the service. If you'll be at the service, come a little early and check us out!! Even if you would rather just sing with us during rehearsal and not stand in front of the congregation to sing during the service that would be totally okay! The choir is another form of fellowship at church that meets on a regular basis that everyone is welcome to attend!
Thank you all, and happy 2018 to each and every one of you!!!