Central Christian Church Staff
Janet Maykus
Interim Senior Minister
Janet@cccaustin.org
Janet is a cradle Disciple. She was ordained by her home congregation of First Christian Church of Lancaster, Texas in 1988 after attending TCU for her undergraduate and Duke Divinity School for her master's of divinity.
For almost 20 years she served as a hospital and hospice chaplain. She was on the faculty of Austin Presbyterian Theological Seminary and served as executive vice president for Disciples Church Extension Fund and Hope Partnership. Most recently, she served as the executive director for EarthShare of Texas, The Environmental Fund for Texas.
Janet is the proud mother of three wonderful young men; Austin, Benjamin, and Nico.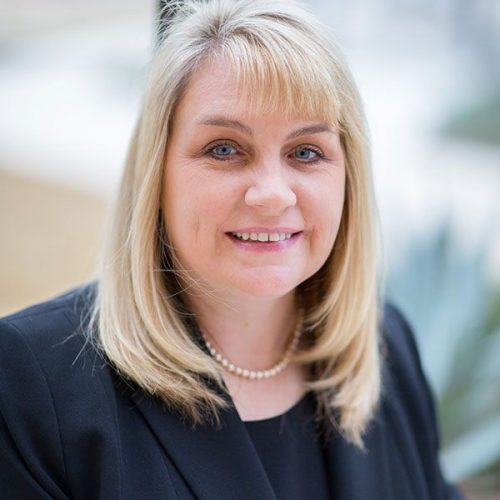 Heidi Bounds
Executive Pastor
HBounds@cccaustin.org
Heidi Bounds currently serves as our Executive Pastor. Heidi is a native Austinite who married a fellow Austinite and high school sweetheart; Brad.
Heidi has served Central Christian in several roles since 2009; first as our Christian Education Director and then as our Program Director and now, upon becoming a commissioned minister is our Executive Pastor.
Heidi is currently attending Phillips Theological Seminary in Tulsa, Oklahoma to receive her Master's Degree in Divinity. In her spare time, Heidi enjoys traveling with her husband. Heidi also enjoys mission work – both local and beyond and has been on ten mission trips!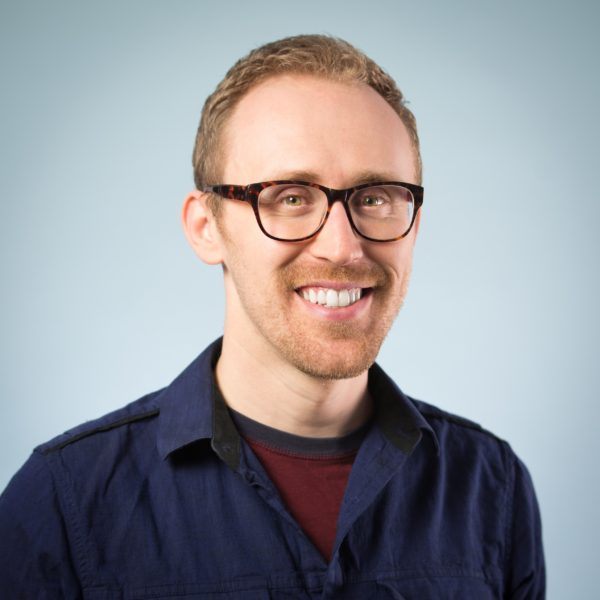 Mark Kuroski
Minister Of Music
Mark@cccaustin.org
Mark, a native of Wisconsin, comes to us recommended by Dallas Heenan, our recently retired Director of Music. He received his Bachelor of Fine Arts in musical theater and has been singing in our choir for approximately 6 months.
Mark definitely has a passion for people and helping others. He spent time working with the people of Borneo, Indonesia and helped create an orangutan sanctuary because of deforestation.
He is also full of fresh ideas and open minded to carrying the music ministry of the church into this new time in the history of Central.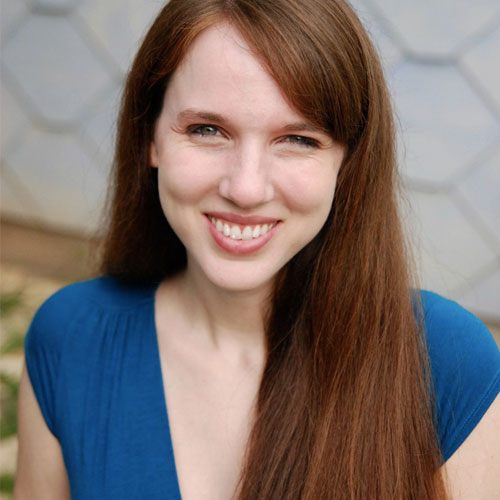 Adrienne Pedrotti
Assistant Music Minister
Born in San Antonio and educated at St. Edward's University in Austin, Adrienne sings as a chorister and soloist in a number of Central Texas professional vocal ensembles including the San Antonio Chamber Choir, Ars Longa Ensemble, Texas Bach Festival Chorus, Inversion Ensemble, Austin Cantorum, and the Tinsel Singers, among others.
She studied choral conducting at Texas State University and was selected as a Conducting Fellow for the both the Texas State University Conspirare Choral Conducting Symposium and the Ars Longa Conducting Fellowship. She also served as music director of Austonettes A Cappella for four years and currently sings and plays keyboard in a band called the Fontanelles. For three years, Adrienne served Central Christian Church as the soprano section leader and joins us now as Assistant Music Minister and Director of CCC's Acoustic Sanctuary Concert Series.
When she's not singing or conducting, Adrienne works as a Proofreader at the Texas Legislative Council, a position she has held for 10 years. She also loves traveling, trying new restaurants, the Great British Baking Show, and spending time with her husband, Brant, and her two cats, Biter and Orange Boy.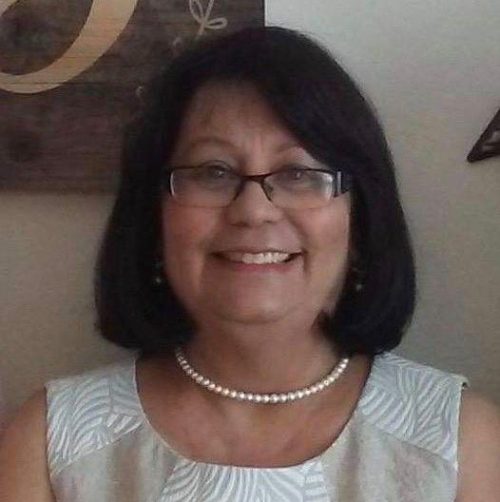 Maria Tamez
Office Administrator
Staff@cccaustin.org
Maria Tamez joined Central Christian Church on March 18, 2019 as the Administrative Assistant. Prior to joining CCC, she worked for the Texas Association of Community Health Centers for 11-1/2 years as the accounting assistant giving her close to 30 years of non-profit accounting experience. Maria holds an Associates Degree in Social Work from Austin Community College where she also completed accounting and business law courses.
Maria is a member of St. Paul's Catholic Church in south Austin where she serves as the Gabriel Project Coordinator. The Gabriel Project helps young women facing difficulties in childbirth and who need spiritual guidance.
In her spare time, she spends lots of time with her grandchildren making wonderful memories. She also likes to quilt, bead, sew and of course travel.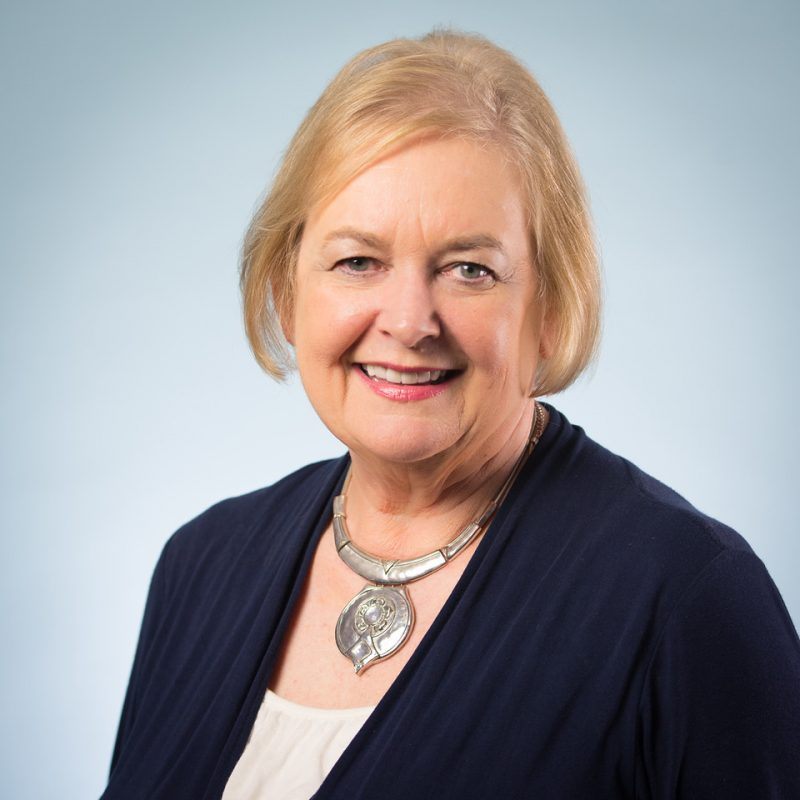 Judye Moore-Heim
Wedding Coordinator
WeddingCoordinator.ccc@gmail.com
Judye Moore-Heim has been a member of Central Christian Church since 2001. Judye and her family had just moved from Houston to Austin. During this time Judye was helping her daughter plan her wedding which was held at CCC. Judye says "We all fell in love with this beautiful historic church and the members who were so friendly to us. We decided to join the church and quickly got involved and have never regretted it".
Judye has served as Wedding Coordinator since 2011. She is very committed to the Wedding Ministry and every year the wedding ministry continues to grow under her leadership. Judye's goal for every couple is to help make sure their wedding experience at CCC is filled with many wonderful memories. Judye currently serves as a CCC trustee and in the past she served as church treasurer for 7 years.
In her spare time, Judye loves to spend time with her new husband, Henry (they were recently married at CCC) and her grandchildren who she says help keep her young!