Rev. Janet Maykus, Senior Interim Minister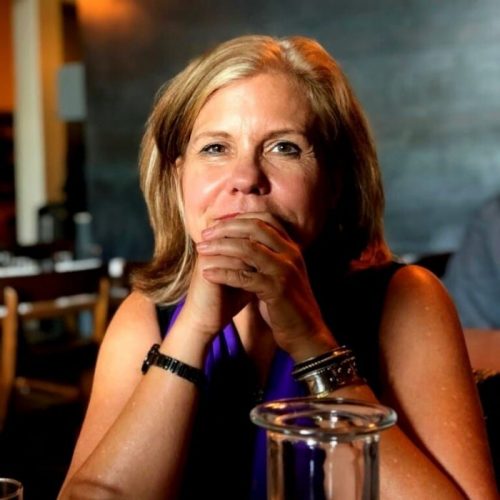 As I write this, we are completing our 8th week of social distancing/quarantining because of the SARS-COV-2 virus which causes the disease COVID19. As far back as I can recall, we've been taught that a pandemic was coming. Decades ago, healthcare systems instituted "universal precautions" for hygiene and approach to patients and their loved ones. Public health officials sounded alarms for the swine flu, SARS, MERS, Legionnaires disease, and HIV, to name a few, and have managed to curtail the effects of these diseases through education and scientific discovery.
In January (which now seems a lifetime ago), my oldest son and I began texting about this strange virus that was spreading in a place unknown to us on the other side of our globe. We checked the Johns Hopkins Coronavirus Resource Center https://coronavirus.jhu.edu/map.html every night and wondered if this was going to be that pandemic we'd always heard of.
Like an unwanted but expected guest who stays too long, talks too loudly, and requires way too much entertainment, Covid-19 lingers. As a result, some have lost their jobs, some their lives. Those times when loved ones gather…weddings, births, funerals…have become events postponed or attended by few. Those whom we call vulnerable are lovingly cocooned to protect them from infection, but often left feeling isolated and lonely. We do our best to make certain our stores, utilities, and healthcare institutions can provide for the public.
But as the preacher of Ecclesiastes wrote, there is a time for every purpose under heaven. And in this time, there is so much unfolding. Yes, we are weary, sad, frightened, angry, distrustful, discouraged, and anxious, but we also witness an outpouring of compassion and care. We see people exploring all manner of creative outlets from cooking and baking, to learning new languages, new software, making movies, and sewing. Animal shelters announce record numbers of strays are in foster care. Some say the imago dei or image of God within us is the ability to create. People are creating new ways to comfort one another, to be in relationship with one another, to provide care, to work, and even to celebrate and grieve with one another.
We do not know how long these strange times will last, nor do we know how the virus will mutate or how our responses to the disease will need to change. We do know that Central Christian is continuing to find new ways to serve the community, and that when we do return to our building we will do everything possible to assure the safety of all we welcome through our doors. We have created committees to review weddings, worship, and contracts with others. We will investigate what is necessary for us to clean effectively, what processes are necessary for safe entrance, use, and exit of the building, and what requirements we might put in place (such as the wearing of face masks). At this point in time, we like many congregations, are waiting for a 14 consecutive day downward trajectory of new cases before we will consider returning to the building for worship. I know this leaves you without a particular date to plan toward, but as Nancy Goodman-Gill said in our worship sub-committee, "we will look for the data not the date."
In the meantime, we will continue to live stream our worship services on Sunday, and meet via Zoom for prayer, book study, and friendship throughout the week. There are opportunities to make sack lunches and share in the lunch ministry of Central Presbyterian, to fill the petite pantry, to make masks and leave in the petite pantry, to deliver canned goods to Bethany Christian's food pantry, plus a few other collaborative opportunities that may transpire.
We knew all along that a pandemic was coming, but we didn't know when.  Staying aware of the science and being ready to act is the secret to a community's approach.  We know that we are called to serve one another as we would serve Christ himself, but we just don't always know what that looks like.  Resting in the word of God and being ready to act is the secret to our community's approach.  I pray for the safety and health of all of you.  I pray your hearts are full and your hands are busy.  I pray for your livelihoods, and I hope you have the care and sustenance you need.  I pray you will reach out when needs arise.  We are not promised easy paths or quick solutions, but we are promised the companionship of a loving God who cares and suffers with us today and every day we are fortunate enough to see the sun rise.