Special Events at Central Christian Church
Central Christian Church Blood Drive
Sunday, November 15th
9:00 am to 2:00 pm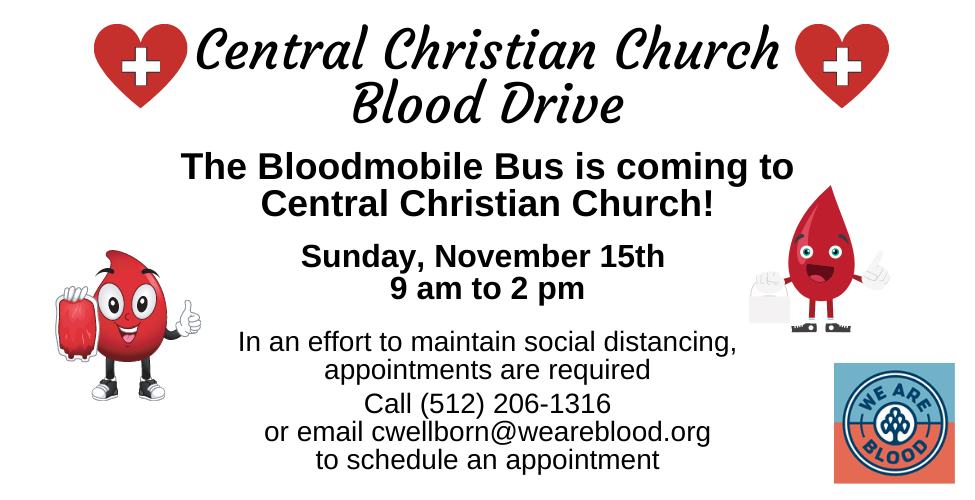 Central Christian Church is partnering with We Are Blood this Sunday to give people the opportunity to donate blood to help those in need. We Are Blood's Bloodmobile Bus will be parked beside the church on 12 Street from 9 am to 2 pm on Sunday, November 15th.
In an effort to maintain social distancing, appointments are required. Please call (512) 206-1316 or email cwellborn@weareblood.org to schedule an appointment.
Bethany Food Pantry Drive Thru Extravaganza
Sunday, November 15th
Noon to 1:00 pm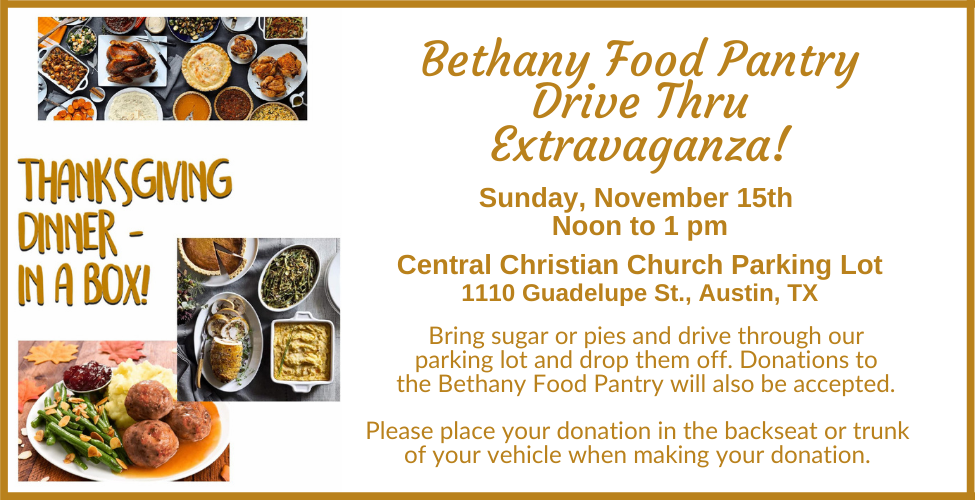 Each year, alongside Bethany Christian Church and other Austin area churches, Central Christian Church helps provide 100 Thanksgiving dinners to the families served by Bethany Food Pantry. Central Christian Church has committed to providing 100 pies and 100 one-pound bags of sugar to add to the dinner boxes.
So please bring bags of sugar, pies or donations to the Bethany Food Pantry, to the Central Christian Church parking lot for a drive thru dropoff.
In order to practice social distancing, please place your donation in the backseat or trunk of your vehicle when making your donation.