Start a reverse Advent calendar tradition this year!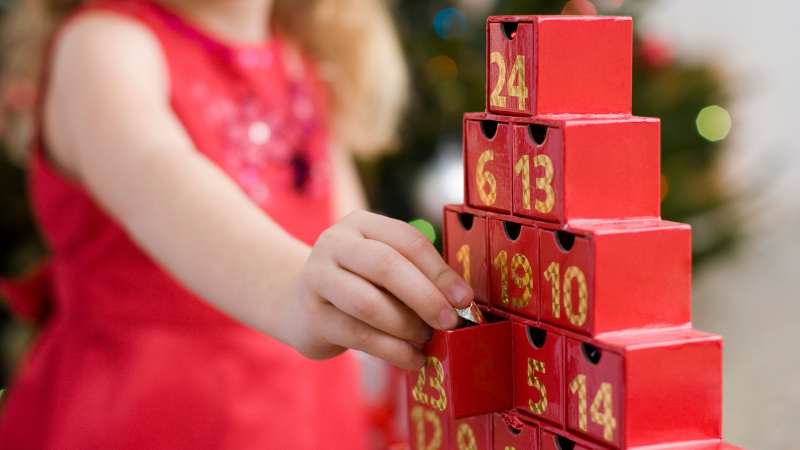 If you're looking for a new Christmas tradition try making a reverse advent calendar! 
The reverse Advent calendar encourages us to think of others by putting something in every day instead of taking something out. Not only is this a fun thing for the whole family to do together, from creating the advent calendar structure itself to picking the goodies to go in it, more importantly it helps reminds us of the importance of helping others and seeing the bigger picture at Christmas.
Help us restock the Petite Pantry with your reverse advent calendar.
Some of the most requested food donations are:
• Canned vegetables
• Canned fruit
• Canned soup
• Instant potatoes
• Spaghetti sauce and pasta
• Pancake mix
• Canned meats (tuna, chicken, beef stew, etc)
• Peanut butter and jelly
• Macaroni & cheese
• Cereal
• Instant Oatmeal
• Granola bars
• Biscuit or baking mixes, particularly those that require only water
• Boxed meals that require only water

How to make your own reverse advent calendar

Step 1: Start either 24 or 12 days before Christmas. Pick something to collect your advent calendar gifts in. This can be something really easy like a basket or cardboard box, or alternatively you could make individual pockets for each day using strips of cardboard and even add some paint and glitter to jazz it up.
Step 2: Every day choose something from your own supplies or from a store to donate to your reverse advent calendar.
Step 3: Bring your collection of items to church on Christmas Eve and place them in the foyer of the sanctuary.
Step 4: Spend some time with your family imagining who you might have helped by starting this special tradition and ask everyone to pick a reason why they are blessed this Christmas.