A Message from the Music Minister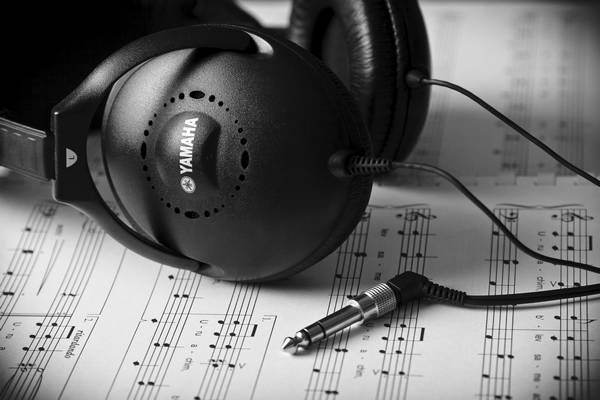 Happy New Year Everyone!
It's hard to believe 2019 is fast approaching…but what better time is there to start singing with the choir? The choir is a great way to enrich your personal worship experience, and as a personal note, there have been few moments I've found as moving as being in the chancel last Christmas Eve looking into the congregation and seeing it filled with candle light while hearing Silent Night sung by all.
I invite all of you to come and sing with the choir, even if it's just for a single Sunday to see what it's like. Do not worry if you feel like you can't sing, or you were told by someone in the past that you have a bad voice. We all have beautiful voices that are a gift, and using them to praise the one who gave us that gift is a wonderful way to show our thanks.
I was browsing various music minister blogs, and came across something I'd like to share. I hope it might encourage you to give the choir a try. This post is written by Phil Nitz, and shares three reasons why the choir is an important part of church life…
The choir is an opportunity for involvement. A church's ministry is only as effective as the people in its congregation who choose to get involved. Small groups, outreach teams, and the arts have provided great opportunities for congregants to sow into the life of their church's ministry, and the choir falls under all three of those categories. I've often heard the choir referred to as "the church within the church." When you join a choir, you're not just singing notes together, you're doing life and ministry together.
The choir is an extension of the pulpit. There are so many fantastic songs that have been written for the Church and many that have yet to be written. There are songs that teach, encourage, compel, and call to action, and the choir is a marvelous mouthpiece for such things. By presenting these kinds of songs, the choir takes on a pastoral role, and it brings a rich dynamic to the theme or message of that particular service. This is especially effective in services with a missional focus or special services like those during Holy Week or the Christmas season.
The choir is a reflection of heaven. The prophet Isaiah gives us a glimpse into God's throne room with angels singing together, "Holy, Holy, Holy is the Lord Almighty; the whole earth is full of his glory" (Isaiah 6:3). John paints a similar picture in the book of Revelation. There is a heavenly choir that sings God's praises for all eternity. When we see our friends and family in the choir loft singing in harmony of voice and spirit, I believe we are momentarily transported (even if only in our minds) to the throne room of heaven. Furthermore, we often see a wide array of ages, ethnicities, and cultural backgrounds on display in the choir. This, too, is a reflection of heaven – God's people, of every age and every race, worshipping together as one body.